You are the welcome on the Website of
GCC-

G

erman

C

onnex

C

onsult Sarl.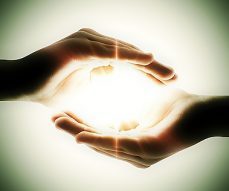 Our faithful hands are at your services
GCC- German Connex Consult considers being a bridge between the both coasts of the Mediterranean, between Occident and Orient, between Europe and Africa.
We see ourselves as a bridge between technology and development.
Technical consulting and marketing services
Allow us to introduce our Company "German Connex Consult Sarl" to your kind attention.
We are installed in Germany; we are active in the marketing and industrial services like machines and production line for building materials and other services in the region of the Europe, Africa and the Middle East, with a professional network.
Engineering Activities:
Mr. Abdallah Abdellaoui as chairman of German Connex Consult Sarl is since beginning of the eighties as an engineer independently active in chemical, petrochemical and building materials industry, in following focus:
Planning and coordination tasks

Pipe studies / Pipeline planning

Shutdown planning (preparation, planning and execution)

Site planning

Pipeline isometrics and material extracts

RI flow diagrams

Implementation of actual / target plant being

Manufacturing drawings and technical documentation
Reference:
As a reference project, Mr. Abdallah Abdellaoui has worked with the following German industry leader:
DEA Refinery: in Wesseling, Germany
Transfer pipeline kerosene, pipelines for many products, and Tank farms for oil products
BAYER AG: in Leverkusen and Dormagen Germany
Engineering of Chemical plants, Waste water treatment
Shell Rheinland Raffinerie Werk: in Wesseling, Germany
Oil-tanks for several products, Pumps-Stations, utility-Stations.

Refinery flares gas system.
Dynamit Nobel: in Leverkusen, Germany
Engineering of Chemical plants
We also have other customers for Chemical plants and other sectors in Germany as:
Lurgi GmbH: in Frankfurt, Germany
Mannesmann: in Düsseldorf, Germany
Kranz: in Aachen, Germany
Martinswerk: in Bergheim, Germany
KHD Humboldt Wedag GmbH: in Köln, Germany
HC-Stark: in Goslar, Germany
Basell Polyolefine GmbH: in Wesseling, Germany
Chemiepark: in Marl, Germany
Essener H R: in Essen, Germany
INEOS GmbH: in Cologne, Germany
Marketing Activities:
At the beginning of the nineties, in expanding our activities, the international trade became one of the most important tasks of our company.
In the first period of our activities, we have been handled projects in various markets according to customer requests, such as the following examples:
Many years of trade with wood-sawmills from Sweden, Georgia and Lithuania, target markets is North Africa.

Relocation of a crusher plant from Germany to Al-Fujairah, United Arab Emirates.

Organization of a highway project of 72 km long in Djibouti in the value of 40 000 000 € to a German construction company to rehabilitate.

Sale of sanitary ceramic plant from German manufacturers to state companies in North Africa.

Sale of machines and equipment for hygienic production (all hygiene products).

Sale of grain from Eastern Europe to North Africa.
Through this very wide range of trading activities, we have gained a lot of experience and built up good relations everywhere.
Specifically by market segment, we are active in Europe, Africa and Asia.
With the second seat of our company, German Connex Consult Sarl. In Tunisia, we are close to the customers in Africa.
We have further expanded our activities in international trade and industrial Services, as you may have visited our website www.gccinter.com, we offer in international trade machinery and production lines with German technology, but very competitive price, as following:
Autoclaved aerated concrete plant – AAC-plant

Concrete Batching Plant

Sand-lime brick plant

Block machines plant for solid and hollow blocks, pavers, and curbstones.
We offers all plant with a turnkey service; from technical advice, supply, Construction Management until after service. Upon Buyer request, we will be pleased to send our best offers.
Thanks to our wide experience for 30 years in the industry services and marketing sector, we are able to provide professional solutions to customer demand, like;
Innovative cleaning solutions for oil tanks in refineries and recycling of the removed oil sludge

Cleaning and rehabilitation of industry installations contaminated with oil products and chemicals.

Construction realization in infrastructure Projects and major Contracting Projects like Roads, Sea Ports, Airports, Rails, Desalination water Plant, Water Treatment Plant. Power Plants, University, Hospitals, Commercial Buildings, Housing Complexes.

Project financing
We have already accumulated professional experience in the international trade of petroleum products.
We offer: Diesel D2, D6, JP54, Jet Fuel A1, EN590, Mazut M100, LNG, LPG, Gasoline, Base Oil, AGO, Crude oil, Pet Coke, Bitumen.
We are in direct contact with reputable refineries and end buyers.
We always strive to deepen our relationship with our customer and share information to develop a fruitful professional cooperation.
Thank you for your attention.